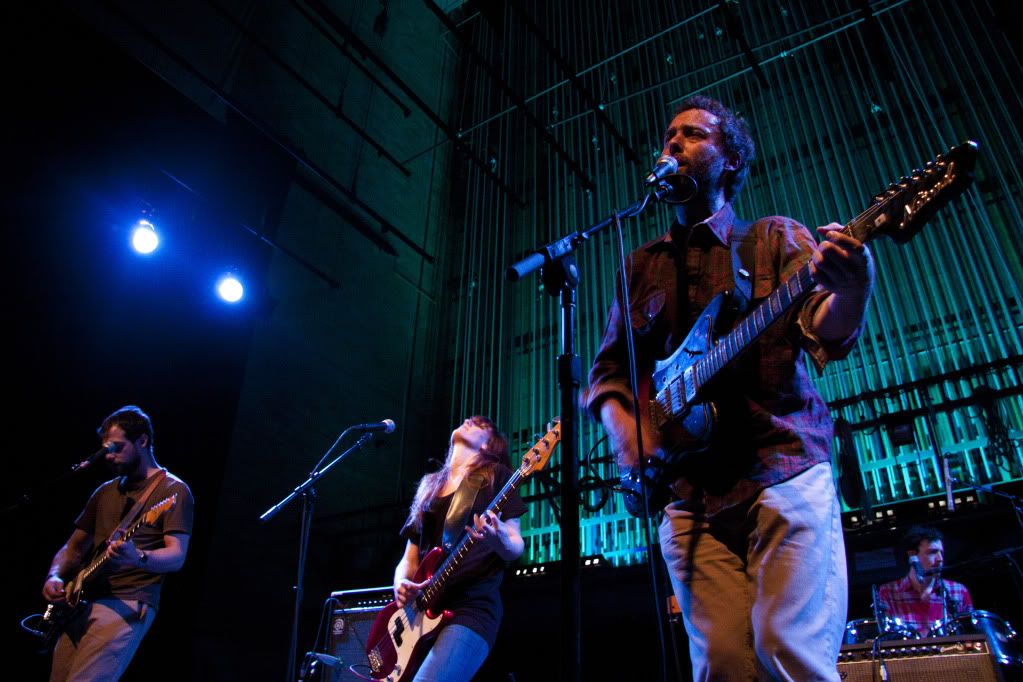 photo by Miharu Kato
Here We Go Magic has one of those confounding band names that may seem silly to some. Then, when you spend some time with their music, you begin to understand.  It's the tingle of excitement, the flood of associated memories, and the way their albums stretch your brain that make you think, Here we go… it is magic!  I dare you to don a set of high quality headphones, play their debut self-titled album and not notice the how each ethereal layer weaves itself so intricately with the others (Listen to Tunnelvision from Here We Go Magic).  Each time I play their sophomore release, Pigeons, I notice a layer or a lyric I had somehow missed before (Listen to Casual from Pigeons).  This quartet, led by Luke Temple, really do craft magical melodies.  This track from their upcoming 3rd full length album, A Different Ship, is just a taste of more magic to come.
Here We Go Magic's LP, A Different Ship, will hit stores on May 8th.  They haven't set a full tour schedule yet, however, they will play The Knitting Factory in Brooklyn on April 26 to celebrate A Different Ship's release. See a full list of dates here.